Family Fun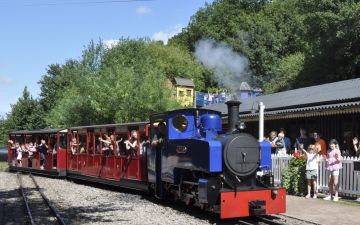 Perrygrove Railway Steam Railway
Wave the green flag to set the train on its ¾ mile winding through farmland and woods. There are four stations, each with paths and bridges over the track as well as the Adventure Treetop Walk. A trip takes just over 20 minutes but most passengers get off to go to the covered picnic and play area at Foxy Hollow - or to go treasure hunting - and return by a later train. Extra rides are free - your ticket lasts all day and you can ride the steam train as many times as you like. Visit Mr Chuffy when he is here on holiday.
---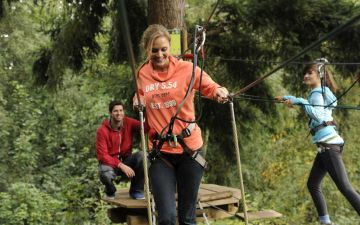 Take to the treetops at Go-Ape
There's more than 20-million trees in the Forest of Dean and it's home to Go Ape tree top adventure. Overcome fears or fuel an appetite for adventure across walkways, climbing nets and zip wires.
Go it alone, thrill the whole family or explore the canopies with an experienced instructor from Forest of Dean Adventure.
---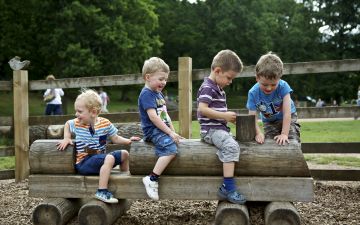 Beechenhurst Adventure Play area
---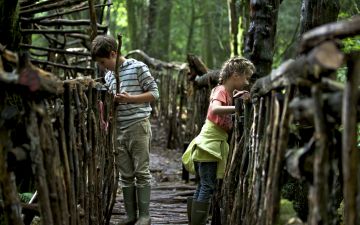 Get lost - Puzzle Wood
Just a magical, unique, day out. The magic could come from the maze of pathways winding through the gulleys of mossy rocks, twisted roots of the Yew trees, the bridges or lookouts and other things you can find on your way round the mile of meandering pathways on this 14 acre site. The ancient forest has been featured in Dr Who, Merlin and Atlantis to name but a few! As well as the woods there are lots of animals, a willow maze, indoor mazes and a toddler racing track, an outdoor playground, plenty of picnic benches, a cafe and gift shop with lots of local crafts.
---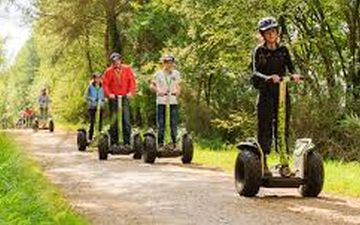 Ride the future
Ride, glide and travel seamlessly on a two-wheel all-terrain Segway vehicle at the National Diving and Activity Centre in Tidenham, where Segway Active teaches balance and poise before a spin around a purpose-built off-road circuit. Segways are also available at Go Ape.
---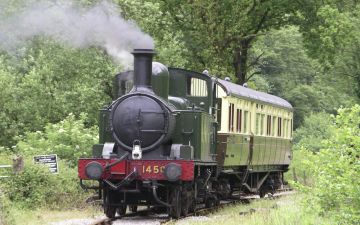 Dean Forest Railway
The Friendly Forest Line! Steam along 4.5 miles through woodland.
Experience the relaxing pace of a typical country branch line. With 5 stations along the way you'll have time to explore the local area, taking in woodland walks and country pubs or venturing down to the Severn estuary to explore Lydney Harbour with its fantastic views across the Severn.
Visit Thomas The Tank Engine when he is on holiday here in the forest.
---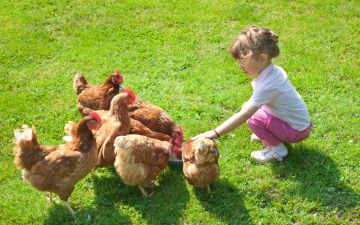 Budding Young Farmer's Club
The Budding Young Farmer's Club meets each morning at 10.30. Together we feed, water the chickens, collect eggs. Find leaves and grass for the rabbits, feed, and water them too. Receive your Young Farmer Certificate and badge on departure.
---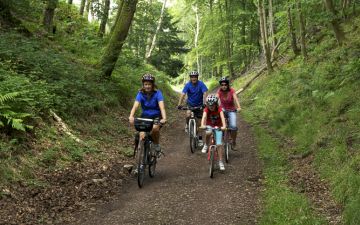 Two Wheel Fun - Safe Off-Road Cycling
All Weather 11 mile Family cycle Trail or Downhill Challenges. Two wheels: best way to explore.
An 11 mile gentle trail for the whole family or nationally acclaimed Verderers' Trail giving 7 miles of all-weather adrenalin. Try the Ski Run or the Corkscrew.
Bring your own kit, we have secure storage, alternatively, hire all you need from Pedalabikeaway at Cannop 3 miles away. Or, book a guided ride too.
---
---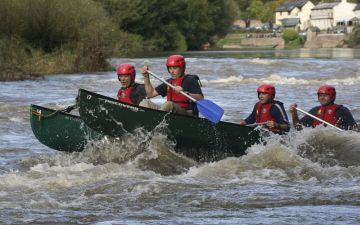 Canoe or kayak
Run the rapids at Symonds Yat or take a lazy cruise through stunning scenery, either are fun and unique ways to experience the dramatic landscape that changes with every season. Team up with Wye Pursuits or Wye Canoes for boat hire, Expert tuition and guided river trips that guarantee a splashing good time.
---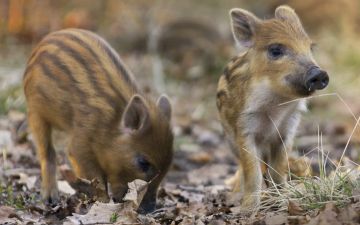 Take yourself on a wild boar hunt
The Forest of Dean population is the largest of the breeding populations that now exist in England.
The original population established in woodlands near Ross-on-Wye after escaping from a wild boar farm in the area during the 1990's.
The population has continued to grow steadily and there is now believed to be significantly in excess of 500, and most likely in excess of 800 animals in the Forest of Dean with the population expanding out into neighbouring areas, including into Monmouthshire and Herefordshire.
---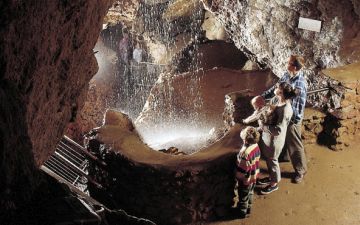 Clearwell Caves
Clearwell Caves date back over 4,000 years, with nine fascinating caverns connected by a network of underground passageways - you can even venture 200ft underground as part of a 'Deep Level' visit!
Hear From Our Previous Guests...
Excellent quality accommodation, with everything you could possibly want to ensure a restful stay, located conveniently for travelling to other destinations, no shortage of pubs / restaurants. Recommend highly.
Peter & Melissa, York
Lovely property a real home from home, clean, comfortable, glamorous well thought out décor and touches to make the stay as comfortable and enjoyable as possible.
Sarah, Martin and family, Cambridge
Barn was v.comfortable and well equipped and warm. Beds v.good, powerful shower and toiletry items plentiful. Very peaceful and ideal for relaxing. Strongly recommend.
Steve and Davina, Peterborough