Celebrations
Five Rural Barns with a Banqueting Barn which can be catered or self-catered. 
Business Conferences or Training too!
This breathtaking, secluded, five star, award winning, location is situated in 850 acres of picturesque woodland. It is the perfect venue to bring friends and family for a celebration. Our accommodation is ideal for intimate Weddings, Civil Partnerships, special Anniversaries, Naming Ceremonies, Renewing your Vows or Hen Weekends.
This is very different to hiring a hotel or a formal venue where the venue is shared with the public. Here you can have exclusive use of the accommodation self catering barns and the banqueting barn for larger groups.  The Saw Barn banqueting barn is complete with its own kitchen and cloakroom and is available by arrangement so you can plan your own wedding or celebration and decide how you'd like your party to look and feel.
---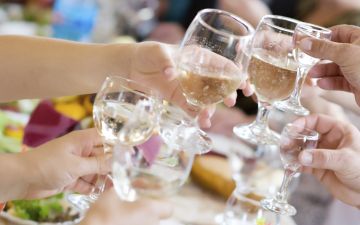 Make it your Style, Make it Unique, Make it Romantic, or Make it Grand
Whatever kind of party or reception you would like to host: think lanterns, bunting, straw bales or something more traditional and formal: gold chairs and swags, silver and crystal. It's completely up to you. Dependent upon the time of year, with such stunning views you may want to think outdoor or even a marquee on the lawn. The catering too can be from fine dining to a hog roast - whatever you would like.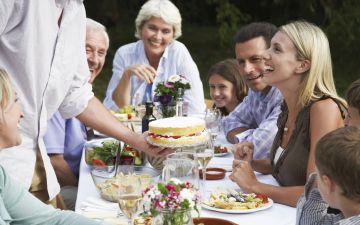 Precious Time with Family and Friends
Share your special day with up to 40 guests on the day and be able to offer up to 26 of them 3 days of five star luxury accommodations. With space in 4 barns and our 17th century Farmhouse we can accommodate up to 26 in shared rooms and a huge dining table in the Saw Barn banqueting barn to seat up to 30. Or, make it larger with a marquee - you choose.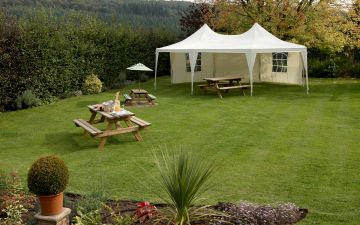 Time to Enjoy & Relax
You will have exclusivity whilst at Sutton Baynham and the freedom to create a wonderful occasion that you'll all remember forever. We let you take your time to have everything just as you want it. Arrive on Friday to settle in, have all your family and friends around you for the weekend. 
---
We don't have a wedding licence but we do have an arrangement with a local wedding venue for the registrar ceremony if required.
All The Extras
Not only do we employ our own private chef for dining but we can also use outside local caterers, florists, photographers, make-up artist which we use on a regular basis. We can recommend these if you wish or you are free to use your own choice if you wish. 
Please give us a ring or email to let us know what you have in mind!
---
Celebration Ideas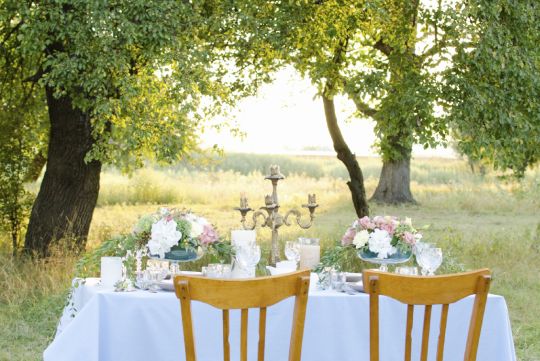 Picnic in the Beautiful Wye Valley
Romantic Picnics in the Beautiful Wye Valley - The idea of a romantic picnic without making it or carrying it. With Wye Valley Picnics you can 'discover' this feast during a beautiful walk in the Wye Valley. There are all sorts of picnics eg. 
Anniversary Picnic. Something a little bit extra special for that memorable moment in your life: including a bottle of Champagne. £125 for two set up in a secluded location. Alternatively, have your picnic packaged in a rucksack (for you to keep) and delivered to a Wye Valley address £90.00. 
At Home Picnic A versatile picnic which can be heated and enjoyed in your holiday barn or taken to a picnic location of your choice. £15.00 per person delivered to a Wye Valley address. Fantastic for a party with family and friends. 
Forest of Dean Picnic - Gourmet picnic featuring organic Wye Valley ingredients. Served at a stunning location £35.00 per person. Alternatively, can be boxed and delivered to a local address.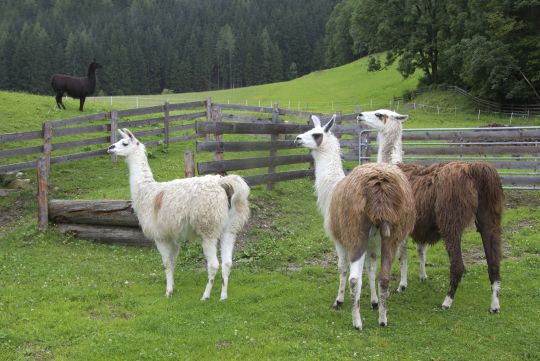 Llama Treks In The Woods
Meeting at Mallards Pike Lake get introduced to the Llamas, Camels, Mules and Donkey and your guide will show you how to handle them.
The Llamas and camels will then in their own lovely way proceed to teach you anything that the guide forgot to say. 
The animals are extremely well trained and completely "bomb proof". Once everyone is happy you leave Mallards Pike Lake and head directly into the centre of the Forest.
Lunch time comes round so its time to stop for a picnic and while the llamas and camels rest we enjoy lunch. 
The Mallard Pike trek is 7 miles of very easy walking and is designed in such a way that it can easily be shortened or lengthened on the day. The llamas and camels walk at a pace to suit you. They are never in a hurry. 
Hear From Our Previous Guests...
Excellent quality accommodation, with everything you could possibly want to ensure a restful stay, located conveniently for travelling to other destinations, no shortage of pubs / restaurants. Recommend highly.
Peter & Melissa, York
Lovely property a real home from home, clean, comfortable, glamorous well thought out décor and touches to make the stay as comfortable and enjoyable as possible.
Sarah, Martin and family, Cambridge
Barn was v.comfortable and well equipped and warm. Beds v.good, powerful shower and toiletry items plentiful. Very peaceful and ideal for relaxing. Strongly recommend.
Steve and Davina, Peterborough