Spa Treatments
Spa Treatment Services from £22pp
Whilst you enjoy the comfort and surroundings of your accommodation, enhance your stay with spa treatments brought to you. Our spa partner, Glo provides the ultimate spa experience allowing you to fully unwind during your stay.
 
Their professional therapists will ensure you receive a luxury spa experience from the moment they arrive at your door, bringing everything needed to turn an allocated room into a spa for the day. With a comprehensive array of treatments ranging from melt-away stress massages and feel-good facials to knock-out nails and perfect pamper packages their treatments have been designed for couples,  families and friends, whatever the occasion.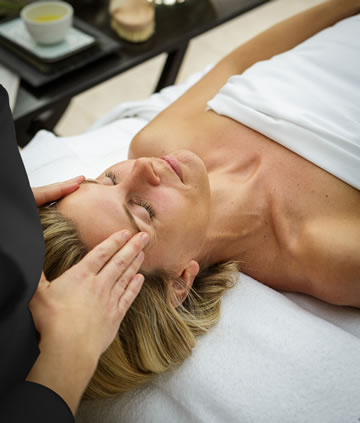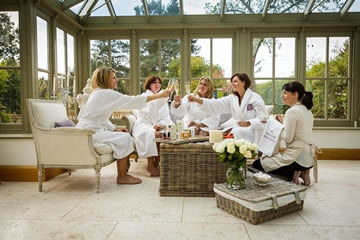 What better way to escape reality and unwind during your break at Forest Barn Holidays hamlet of cottages.
Glo's packages are designed to suit all guests, whether you're arranging a hen party, a romantic getaway for two, mummy-to-be experience, family get-togethers or corporate events, Forest Barn Holidays and Glo can cater for your needs with treatments starting from as little as £20.00 pp.  Simply choose a relaxing combination of treatments and Glo will do the rest.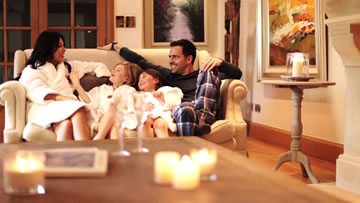 How to Book? 
During the booking process add this service to your booking form which will enable a Glo team member to contact you direct to discuss a package to fit your day, budget and time frame.  The team can guide you through every step of the way.
Choice of treatments include:
- Facials
- Massages
- Hand and feet treatments – including manicures and pedicures
- Mother-to-be treatments
- Hen party treatments - including hairstyling , make-up and yoga classes
Pricing:
2 hour Rest & Unwind Package £150, providing up to 6 treatments at £25.00 each
3 hour Rest & Unwind Package £180, providing up to 9 treatments at £20.00 each
4 hour Rest & Unwind Package £240, providing up to 12 treatments at £20.00 each
5 hour Rest & Unwind Package (with one therapist)  £285, providing up to 15 treatments at £19.00 each
5 Hour Rest and Unwind Package (with two therapists) £310, providing up to 15 treatments at £20.50 each
2 Hour Couples package or Mother and Daughter Package £150
Mummy-to-be and Partner package (2.5 hrs) £165
All bookings are subject to Glo's booking terms and conditions and therapist availability.  We do advise booking early.
Hear From Our Previous Guests...
Excellent quality accommodation, with everything you could possibly want to ensure a restful stay, located conveniently for travelling to other destinations, no shortage of pubs / restaurants. Recommend highly.
Peter & Melissa, York
Lovely property a real home from home, clean, comfortable, glamorous well thought out décor and touches to make the stay as comfortable and enjoyable as possible.
Sarah, Martin and family, Cambridge
Barn was v.comfortable and well equipped and warm. Beds v.good, powerful shower and toiletry items plentiful. Very peaceful and ideal for relaxing. Strongly recommend.
Steve and Davina, Peterborough